Snow Shoveling Simulator Codes August 2023
Hey there! Have you heard of Roblox Snow Shoveling Simulator? It's a fun game you can play on your PC, Mac, PlayStation, Xbox One, or Android device. The objective of the game is to dig snow and collect money as you do so. This money can be used to buy new equipment or upgrade the ones you already have, like shovels, containers, and badges.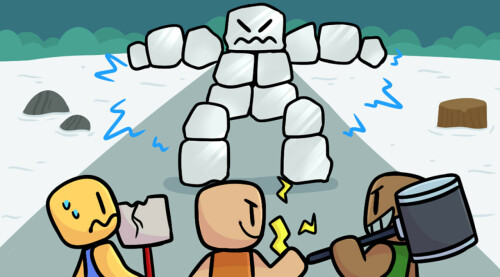 To make things even more interesting, there are special codes known as Snow Shoveling Simulator codes that you can use to get cool stuff in the game. These codes are case-sensitive and can be redeemed in the game's settings. Simply launch the game, go to the code section, enter the code, and hit the Submit button.
Keep in mind that these codes have an expiration date, so they won't work forever. To stay updated and find new working codes, it's a good idea to check the developer's Twitter page regularly. Whenever you find a valid code, you can use it to unlock free items like pets and backpacks.
Apart from using codes, you can also earn extra money in the game by selling the snow you've cleared. The better your equipment and the more snow you clear, the more money you'll collect. You might even get bonus points based on the quantity and quality of the snow you've cleared.
In addition to the regular codes, there's also a code redemption feature that allows you to get in-game items for free without spending anything. For instance, by using Snow Shoveling Simulator codes, you can get cash, pets, ice, and more.
Snow Shoveling Simulator Codes – August List
There are currently no active codes.
Expired List
matrix

RedTail

darMoney

IceySlopes

IceySlopes2

FreeMoney

gearHead

150kLikes

15mVisits

2018

TheAnt

40m

WhatLiesBelow

yespls

1Month

burrr

500k

GimmieIce!

IceCreature

DiamondSnow

AFlyingAnt

tvdude
How to Redeem Codes?
To redeem the working codes, simply launch the game, click on the Twitter icon on the left side of your screen, enter the code in the required area, and click the Redeem button to claim your rewards.
Happy snow shoveling and enjoy the rewards!
Read MOre: Car Factory Tycoon Codes August 2023
Author Profile