Shuudan Codes (August 2023)
Shuudan is an amazing experience within the Roblox platform. To put it simply, it's a game based on the popular Blue Lock anime or manga series. The main idea of the game revolves around football (soccer), where players aim to become the best strikers in the Japanese under-18 national team.
In the game, you'll use various strategies and skills to win matches and become the ultimate football player. There are exciting soccer matches that allow you to level up your player's skills and participate in elite matches.
Shuudan offers three interesting modes to play. You can enjoy team play with 4v4 or 8v4 options. For a more thrilling experience, there's the 11v1 mode.
The core concept of the game is to dribble the ball, pass it to your friends, and score goals. The developers regularly release updates with new features. Currently, you can find free rewards by using active Shuudan codes.
Here are some working Roblox Shuudan codes:
PINK TAPE! – Redeem for 5 Spec Spins and 5k Cash (New)

22K LIKES! – Redeem for 2 Spec/10 Personality

ON EST ENSEMBLE! – Redeem for Skill Tree Reset

EXP CODE! – Redeem for a 2x EXP Multiplier

welp it got fixed! – Redeem for 10 Skill Points

Seraph's Gift – Redeem for Skill Points Reset

Skillpoint Reset! – Redeem for 15 Skill Points

UPDATE 3 PART 1 / 3! – Redeem for 5k Cash

GET YAKUZA BEHIND BARS! – Redeem for 20 Skill Points

WE BACK BABY! – Redeem for 50 Hair/Eye Spins

21K LIKES! – Redeem for 5 Specialities and 15 Personality Spins
Keep in mind that these codes are often active for a limited time, so it's a good idea to bookmark this page for an updated list of gift coupons. If you're interested in codes for other anime Roblox games, you can also check out World of Stands Codes or Anime Lost Simulator Codes.
Expired Roblox Shuudan Codes
The following codes have expired and won't work anymore:
4 More Days!

—Redeem for 16 Specialty Spins

Update 2.25 Cash!

—Redeem for 4999 Cash

2.7k Followers.

—Redeem for Skin Color Reset, 5 Personality Spins, and 5 Skill Points

1.5k Followers

—Redeem for 3 Free Skill Points, 1k Cash, and 5 Personality Spins

800 Followers Twitter

—Redeem for 5 Specialty Spins

15k likes!

—Redeem for 1 Personality Spin, 3k Cash, and 1 Specialty Spin

12k likes, cry bout exp!

—Redeem for 5 Personality Spins, 3k Cash, and 1 Specialty Spin

5 Skill Points

—Redeem for five Skill Points

Shuudan Took Too Long To Open

—Redeem for 1k Cash

7k Likes

—Redeem for 10 Personality Spins

9k Likes

—Redeem for one Specialty Spin

Seraphim Sucks!

—Redeem for 10 Eye Spins

Skills Reset!

—Redeem resets your skill tree and refunds it

SHUUDAN IS BACK FROM THE GRAVE!

—Redeem for $3000 Cash

HappyNewYears!
NB3ISREAL!!!
POPSRETURNS
JOSEISANTON
FIXEDGOALKEEPER
How to Redeem Roblox Shuudan Codes?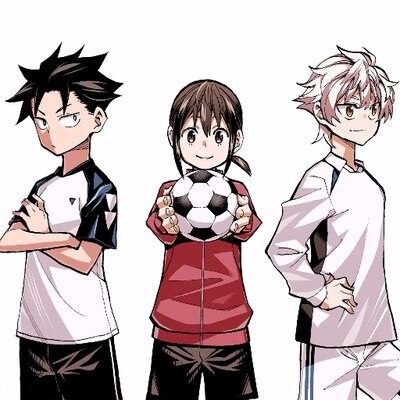 Launch the Shuudan game on Roblox.

Click on the Shop tab at the bottom-right corner.

Look for the empty Codes button in the top left corner and click on it.

Enter the working coupon code from the list accurately.

Press the Finished button to claim your free cash, skill points, and more.
Final Thoughts:
For more ways to obtain codes for Shuudan, consider joining the Roblox Shuudan Discord servers for updates, news, and community chats. Additionally, make sure to follow the official Youtube page.
I hope this helps you understand how to redeem Shuudan codes. If you have any questions, feel free to ask!
Read More: Kengun Online Codes August 2023
Author Profile